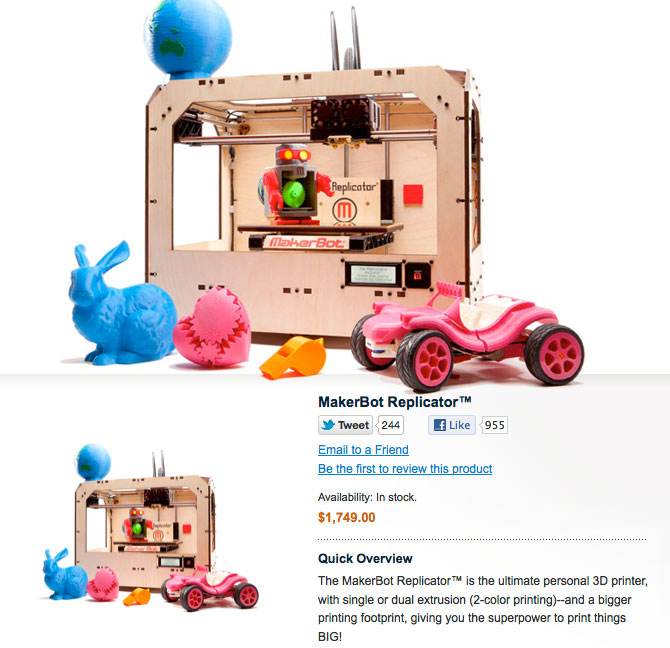 I have seen many 3D printers but nothing reasonable and easy to use. This MakerBot Replicator is a great device to come up with toys, models or just any ideas you have. I can see many kickstarter ideas coming from things made on this devices, especially because you can make "1 off" designs.
With all the crazy ideas i have, this device would make some of them come to life. If i had this device i would probably blow all my money on the "filament" used to create each item. This device has a two color option, so you can not just make a simple single color toy you have have a two color toy and could look complete.
If I had $2000 to spend right now I would have this ordered and already shipped to my place…but since i dont it will just have to be another dream.